ABLIC's Medical ICs are adopted for analog front-end transceiver circuits* in medical ultrasound system. Unique high-voltage process technology and analog circuit technique achieve market-leading performance in 200V 20MHz pulse transmitters.
*A role is to adjust the analog signal detected from the sensor etc.
Features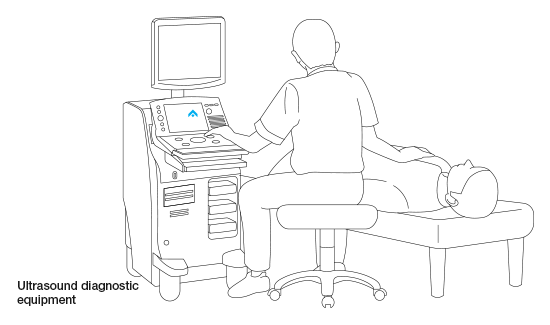 Better Image Quality, Downsizing, and Cost Reduction with ABLIC Ultrasound High-Voltage Digital Transmit Pulsers
High integration of peripheral circuitry and other features facilitates the downsizing of equipment and cost reduction. We have a variety of prodacts meeting recent market trends of downsizing, lightweight, and high image quality.
Product Data
| Item | Contents |
| --- | --- |
| Development | |
| Manufacturing | |
| Main User | Medical equipment manufacturers |
| Commenced Operation | in 2016 |
Application
Medical Equipment



Contact Us
ABLIC Inc.