Power Management ICs are ICs that appropriately control, supply, and monitor the voltage required for electronic devices to operate. They support the safe and stable operation and function of various devices around us, such as home appliances, personal computers, and wearable devices.
Features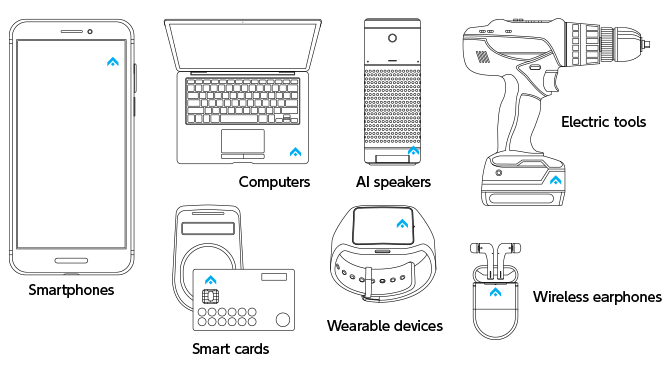 Ultra-low current consumption, ultra-low voltage operation, and ultra-small and slim packages
ABLIC's product lineup features ultra-low current consumption and ultra-low voltage operation, highly sensitive detectors using laser trimming, and ultra-small and slim packages, which were derived from CMOS IC development for quartz watches.
Top-level share in the world with abundant variations*
Our Power Management ICs have eight kinds of product groups depending on function and application, such as regulators that supply stable power supply voltage and voltage detectors that monitor power supply voltage, etc. Especially, our protection ICs for lithium-ion batteries have the greatest market shares in the world*and reset ICs also have top level of market share in the industry.
(* Based on our market data)
A vertically integrated analog semiconductor maker
We are a vertically integrated analog semiconductor maker, capable of in-house production from circuit design to manufacturing. We create innovative products that accurately address various potential market needs, and our strength lies in our ability to provide meticulous and comprehensive response to a wide range of customer's different requests.
Product Data
| Item | Contents |
| --- | --- |
| Development | |
| Manufacturing | |
| Main User | Personal computer and peripherals manufacturers , AV equipment manufacturers , Wearable device manufacturers , Mobile phone manufacturers |
| Commenced Operation | in 1983 |
Application
Mobile phones (smartphones)



Personal Computers (Desk top type/Note book type)



Power tool



Links to Product Catalogue
Link to Online Catalogue site

ABLIC Product Catalog
Contact Us
ABLIC Inc.