Integrated Reports
Latest Update : Sept.30, 2022
Back to Integrated Reports List
FY3/2022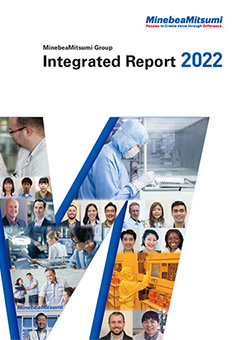 PDFファイル 全ページ
The PDF file for all pages is an interactive version.
Please click on the link symbols (e.g.,
on each page to jump to the relevant page.
QR codes (e.g.,

) on the pages are links to related and detailed information on our website.
Please read the QR codes with your smart phone or click them on the screen to view it.
PDFファイル カテゴリー別

You need Adobe Reader® to view these documents. Click on Adobe Reader icon on the left to download the software from the Adobe Systems website.