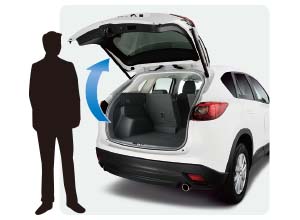 The Power Rear Gate System enables opening and closing of the rear gate electrically. U-Shin is one of the few suppliers who can offer all, from the elemental units ("Drive Unit" "Power Rear Gate Latch", and "ECU to control the whole system") up to the whole system.
Features
Development of whole system
All interfaces among each component connected to ECU are designed in-house, hence specification changes can be coordinated swiftly and smoothly in-house, making it possible to raise development efficiency and quality in automobile manufacturers.
Constituting units of the system
Spindle Drive Unit
This unit drives the rear gate opening and closing by motor power. The diameter has been reduced in order to increase mounting flexibility on a vehicle. Also, the weight of the outer housing has been reduced by using plastic material.
It is applicable for both two-sided or one-sided drive type.
Power Rear Gate Latch
This unit with built-in actuator electrically unlatch the rear gate for opening operation, and pulls the rear gate from the half-latched state to full latched state by motor power for closing operation.
Power Rear Gate ECU
Responding to signals from switch operation or sensors, it controls lock/unlock of the power rear gate latch and drive unit operation to open/close the rear gate safely and smoothly.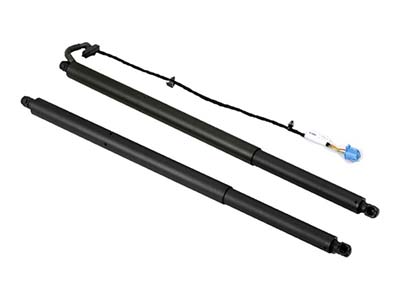 Spindle Drive Unit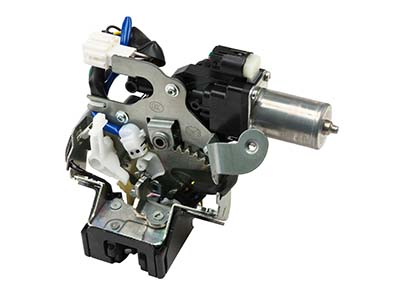 Power Rear Gate Latch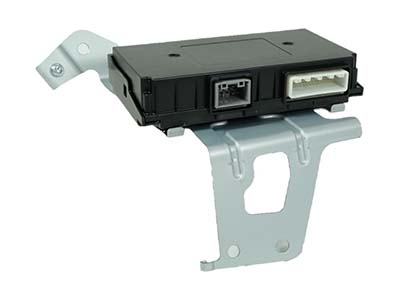 Power Rear Gate ECU
Product Data
| Item | Contents |
| --- | --- |
| Development | |
| Manufacturing | |
| Main User | Automobile manufacturers |
| Commenced Operation | in 2019 |
Application
Automotive components