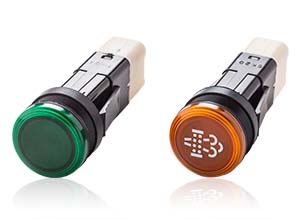 Extensive lineup of switches for the operation and travel of the Industrial Machines. Single switch, Compound switch, Lever integrated type, Feature consolidated switch box.There are variety of switches to comply with variety of operations and machines. We satisfy each customer's request to comply with featurehs and uses.
Features
Illumination Switch

Push switch with LED lighting. The shape and lighting of the design part can be visually recognized regardless of daytime or nighttime. It is possible to change the lens color and symbol mark.
Seesaw Switch

Alternate/Momentary Operation variation compatible Waterproof of operating surface With LED indicator. Knobs and labels are available.
Emergency stop Switch

Setting switch on driving side at starting engine, it is possible to stop engine by one push in emergency of machines & workers.
Starter Switch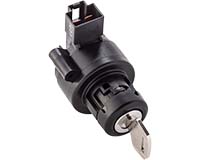 Plastic case type. Work with both Diesel/Gas engine. Direct connector design. Shutter at key insert.
Neutral Safety Switch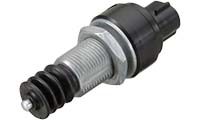 Direct Connection to enhance water proof and Dust proof. Compliant with Weak - Small Current Block/Conduct design. Improved layout by lengthen switch stroke and screw length.
Accelerator Sensor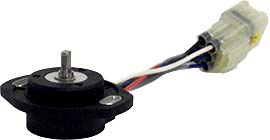 Accelerator sensor for Agricultural machine. Fale safe by 2 system potentiometer in one housing. Water Proof
Switch BOX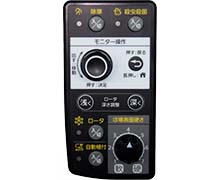 It is a multi-switch that switches the screen of the machine status and work settings displayed on the monitor, and selects and decides each item. It is a switch box that collects switches that can be turned on and off for various tasks at hand.
Work Lamp Switch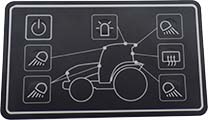 Work lamp Switch with lighting SW integrated.With symbol mark and indicator lighting when lit.
Combination Switch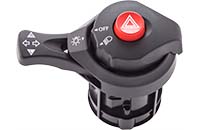 Unification of lighting・turn signal・hazard・phone Switch. Miniaturized design. improvement layout.
Combination Switch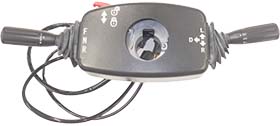 Integrating machine`s forward & reverse (with lock function release), speed step change, lighting on/off, dimmer sw, turn lamp operation.
Grip Switch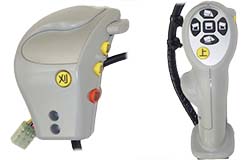 Grip Switch aggregating various functions of agricultural machinery & work condition adjustment
Product Data
| Item | Contents |
| --- | --- |
| Main User | Agricultural machinery manufacturers , Construction machinery manufacturers |
Application
For Industrial Machinery