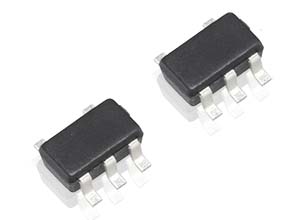 A wide range of high performance linear regulators with output current from 150mA to 1.5A.
DC-DC Converter ICs are available in step-up (Boost), step-down (buck), and inverting variations to provide high efficiency and high precision output over a wide input voltage range. These products are manufactured in-house under high quality control.
Features
In-house production of major products
Linear Regulator ICs (LDO Regulators)
Linear regulators are an important type of power supply IC that can output a stable voltage. Our linear regulators are characterized by a wide range of products, including bipolar process products and CMOS process products, which can be proposed to meet the needs of our customers.
DC-DC Converters
Our DC-DC Convertors, there are several products such as output voltage Compensated DC-DC for in-vehicle-infotainment.
Product Data
| Item | Contents |
| --- | --- |
| Development | |
| Manufacturing | |
| Main User | PC peripheral equipment manufacturers , Personal computer and peripherals manufacturers , Household appliances manufacturers , AV equipment manufacturers , Office automation equipment manufacturers , Game devices manufacturers , Wearable device manufacturers , Robot maker , Personal Computer and Peripherals, Audio-Video equipment, Car electronics, Game device, Electrical equipment manufacturers |
| Commenced Operation | in 1983 |
Application
Mobile phones (smartphones)



Mobile game machines



Copy machines



Car Audio



Video cameras



Office automation equipment



Portable amusements



Digital Camera(DSC)



Portable Audio Player



Portable Navigation Device(PND)



Links to Product Site
Link to Online Catalogue site

MinebeaMitsumi Product Database
Contact Us
MinebeaMitsumi Inc. [ Sales Headquarters ]