July 1, 2020
MinebeaMitsumi Joins "IP Open Access Declaration Against COVID-19"
MINEBEA MITSUMI Inc. (MinebeaMitsumi) joined the "IP Open Access Declaration Against COVID-19".
Based on this declaration, MinebeaMitsumi will neither seek compensation nor assert any intellectual property rights, including patents, utility models, designs or copy rights against any activities whose sole purpose is stopping the epidemic, until the World Health Organization (WHO) declares that the new coronavirus (COVID-19) outbreak no longer constitutes a Public Health Emergency of International Concern.
MinebeaMitsumi will continue to provide necessary support to prevent the spread of infection.
Official Website "IP Open Access Declaration Against COVID-19

"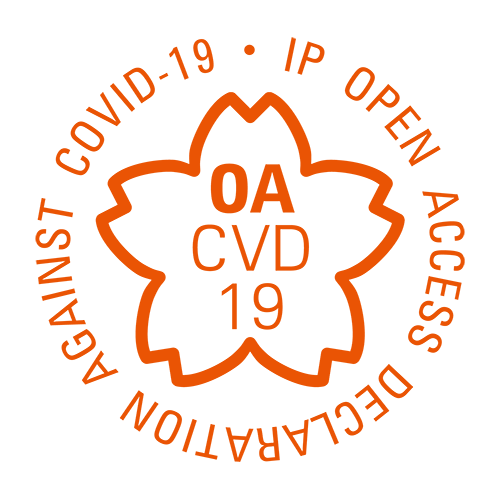 MinebeaMitsumi Group's Response to the Spread of the New Coronavirus Infections
We have donated medical items that had been stockpiled in various places for the purpose of our disaster countermeasures including infectious diseases and volcanic eruptions to 150 medical institutions in Japan, the Japan Medical Association and governments of Southeast Asian countries where our business is located.
In the medical field, we supply bearings, various motors, sensors, power supplies, semiconductors, connectors, etc. to various medical devices such as ventilators and cardiopulmonary bypass devices. We continue to have a resilient and stable supply system and place the top priority on supplying our parts to meet the growing needs.
On April 1, 2020, MinebeaMitsumi began producing masks in-house for its employees to wear, using the clean room of its Hamamatsu Plant, in an effort to deter the spread of the new coronavirus (COVID-19) outside of the company and to ensure the safety of its employees, as well as to fulfill its supply responsibility as a parts manufacturer through its production, sales, and general business activities.
Since June 26, 2020, the company has started selling these masks externally in order to be of service to the people who need them amidst Japan's mask supply shortage.
Press release : June 26, 2020 MinebeaMitsumi to Begin Selling Masks on Amazon.co.jp (updated on August 31)
About the MinebeaMitsumi Group
MinebeaMitsumi is a comprehensive precision components manufacturer that integrates a wide range of cutting-edge technologies, from ultra-precision machining technologies, such as miniature and small ball bearings, which boast the No.1* global market share, to motors, sensors, semi-conductors, wireless technologies. We create new value through difference and contribute to the age of IoT (Internet of Things) as an Electro Mechanics Solutions™** provider.
Established:
July 16, 1951
Capital:
68,258 million yen (As of March 31, 2020)
Representative:
Yoshihisa Kainuma, Representative Director, CEO & COO
Outline of Business:
Machinery Components Business, Electronic Devices and Components Business
Automotive, Industrial Machinery and Home Security Unit Business
Common Stock Listings:
Tokyo and Nagoya
Consolidated Net Sales:
MinebeaMitsumi Group 978,445 million yen (April 1, 2019 - March 31, 2020)
ABLIC Group 30,574 million yen (April 1, 2019 - March 31, 2020)***
Consolidated Number of Employees:
About 100,000
Operation Sites:
27 countries, total 185 sites (Production and R&D 94 sites, Sales 91 sites)
Website:
www.minebeamitsumi.com/english/
* Ball bearing market external diameters of 22mm or less. According to our research.
** "Electro Mechanics Solutions" is a registered trademark in Japan of MinebeaMitsumi Inc. Its registration No. is 5322479.
*** ABLIC Group joined MinebeaMitsumi Group on April 30, 2020 through the business integration.
Media Inquiries:
MinebeaMitsumi Inc. Corporate Communications and Investor Relations Office
Phone: +81-(0)3-6758-6703 (Corporate Communications) Fax: +81-(0)3-6758-6718
E-mail: koffice@minebeamitsumi.com
Information in the press releases is current on the date of the announcement.
Product information, contact and other context are subject to change without prior notice.