Apr.13, 2017

MINEBEA MITSUMI Inc.
MinebeaMitsumi to Participate in MEDTEC JAPAN 2017
MINEBEA MITSUMI Inc. (MinebeaMitsumi) will be exhibiting at MEDTEC JAPAN 2017 (Apr. 19 to 21, 2017, location: Tokyo Big Sight). MEDTEC is one of Asia's largest exhibitions of design and manufacture of medical devices. Approx. 70% of visitors are medical device manufacturers or nursing care and welfare device manufacturers, and the exhibition is known for its high quality and high level of expertise.
At this exhibition, we will be exhibiting miniature ball bearings, which have been further miniaturized to realize the world's smallest size (outside diameter 1.5mm) while maintaining the same high precision, durability and high rigidity as the previous smallest-sized items. We offer miniature precision components for medical devices to enable high-speed rotation of 5,000 times or more per minute. In addition, we also offer OEM to combine MinebeaMitsumi bearings, motors and sensors, etc. in integrated products for medical devices.
In terms of applied products in the medical devices field, our exhibits will include semiconductor-based gage pressure sensors and pump motors for high-accuracy digital blood pressure meters. The pump motor uses MinebeaMitsumi's own unique structure (patent-obtained). The semiconductor-based gage pressure sensor has embedded digital correction circuits that enable higher precision information readings than conventional blood pressure meters.
In addition, we will also exhibit a laser display (under development) embedded into a visual aid as a product using MEMS technology. Further, we will also exhibit adaptors and module products that enable use of existing power lines for high speed communications (HD-PLC) in environments where it is difficult to conduct wireless communications. Deployment of this for hospitals and institutions is planned in the future.
On Jan. 27, 2017, Minebea Co. Ltd., whose business focuses on machine processing such as bearings and electronic devices such as motors and sensors, etc., made Mitsumi Electric Co. Ltd., an electronic components manufacturer, a wholly-owned subsidiary to integrate our operations. We changed our company name to MinebeaMitsumi Inc. and embarked on a new start. As a provider of Electro Mechanics Solutions™* which contributes to the IoT era, MinebeaMitsumi combines a broad range of advanced technologies—from high precision machine processing technologies such as bearings, to motors, sensors, semiconductors, and wireless technologies—to create new value with "difference" beyond the realm of common sense.
* "Electro Mechanics Solutions" is a registered trademark in Japan of MinebeaMitsumi Inc. Its registration No. is 5322479.
Main Exhibition Items
Miniature Ball Bearings with 1.5mm outside diameter

Stepping Motors with 3mm outside diameter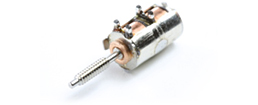 CEROBEA GmbH Special Ceramic Bearings

myonic GmbH Vacuum High Temperature X-ray Tube Spindles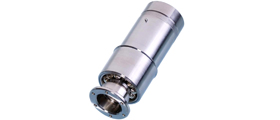 HD-PLC Adapters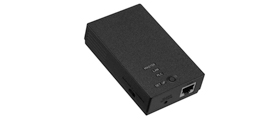 Bluetooth® Modules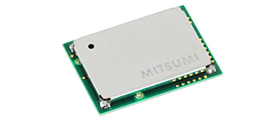 Pump Motors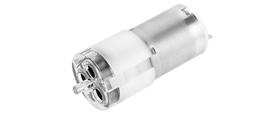 Gage Pressure Sensors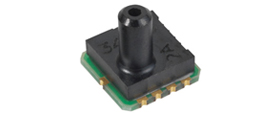 Exhibition Overview
| | |
| --- | --- |
| Dates: | Apr. 19 to 21, 2017 10:00 - 17:00 |
| Location: | Tokyo Big Sight, East 4, 5 & 6 Halls |
| Booth location: | 4110 |
Medtec Japan Official website

Media inquiries:
Corporate Communications Office
Phone: +81-(0)3-6758-6703 FAX: +81-(0)3-6758-6718
Information in the press releases is current on the date of the announcement.
Product information, contact and other context are subject to change without prior notice.