Dec.16, 2008
Minebea Co., Ltd.
Minebea Motor Manufacturing Corporation
Launching of New Speedy Delivery Service for Hybrid-type Stepping Motors in Japan
~ Thirty-three standardized models are lined up to meet small-lot orders with in 10 days ~
Minebea Co., Ltd. and Minebea Motor Manufacturing Corporation this month will start a new speedy delivery service for their hybrid-type stepping motors (hereinafter referred to as the "HB stepping motors") in Japan. This service, exclusively available in Japan for the time being, is a new ordering system for the HB stepping motors, and will allow customers to order one single unit or more, each delivered in an individual package. The ordered motors will be delivered to the customers within 10 days after receipt of order.
The lineup consists of 5 types and 33 models, including 1.8-degree/step type (42mm square, 56mm square, 85mm square and 71mm circle), as well as 0.9-degree/step type (42mm square).
Outline of the Service
Products
:
33 models (5 types)
*Please refer to the attached catalog for details.
Order unit
:
1 unit or more
Minimum price
:
4,800 yen
Lead time
:
10 days after receipt of order
Five standardized types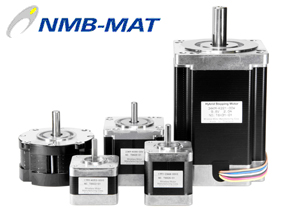 External view of the individual package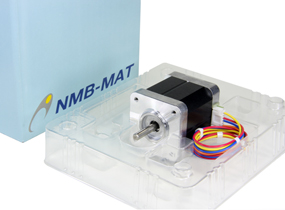 Sales Inquiries:
Minebea Motor Manufacturing Corporation
Stepping Motor Product Management HQ
E-mail jpslhbstdinfo@m-mmotor.com
Media Inquiries:
Minebea Co., Ltd.
Corporate Planning Division / Corporate Communications Office
TEL 81-3-5434-8637 FAX 81-3-5434-8607
Information in the press releases is current on the date of the announcement.
Product information, contact and other context are subject to change without prior notice.