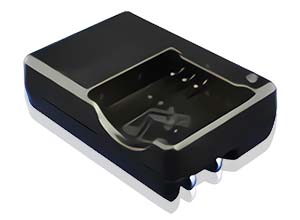 The charger charges the removable battery.
Market share of digital camera chargers in Japan is the no. 1.
(According to our research)
Features
Respond to custom requests
Utilizing our experienced design experience and manufacturing technology, we can make custom proposals for power supply product design and development according to market and customer requests.
Development of ICs that are easy to use as power supplies
Power supply IC is manufactured in-house, and it is possible to propose the optimum circuit.
Selectable production bases
It is possible to select a production plant according to the customer's production base.
Produced in China and the Philippines.
Product Data
Application
Cameras



Digital Camera(DSC)



Links to Product Site
Link to Online Catalogue site

MinebeaMitsumi Product Site
Contact Us
MinebeaMitsumi Inc. [ Sales Headquarters ]