It is a present position.
ここから本文です
Cooperated in the Presentation of AIM2020 Saitama University's Tsuji Laboratory


(The World's Smallest 1.5mm Outer Diameter Ball Bearings)
Minebea Mitsumi Inc. (MinebeaMitsumi) offers the world's smallest 1.5-mm ball bearing (DDL-004) as a research material in the research lab of Associate Professor Toshiaki Tsuji of Saitama University for the study of low-friction gears for reduction gears.
An academic conference was held on July 6-10, 2020 at IEEE/ASME International Conference on Advanced Intelligent Mechatronics 2020 (AIM2020, an international conference on mechanics held in Boston, U.S.A.
It was announced that a 1.5mm outer diameter ball bearing was successfully used for the tip of gears to reduce friction.
Unlike normal gear teeth, this system uses six ball bearings at the tip of one gear, and succeeds in reducing contact friction between gears.
Reference Image
When in contact with other gears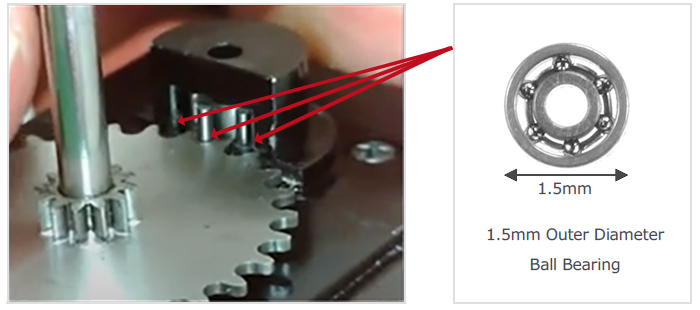 Related links : Launching of World's Smallest Ball Bearings with Ultra-small Outer Diameter of 1.5 mm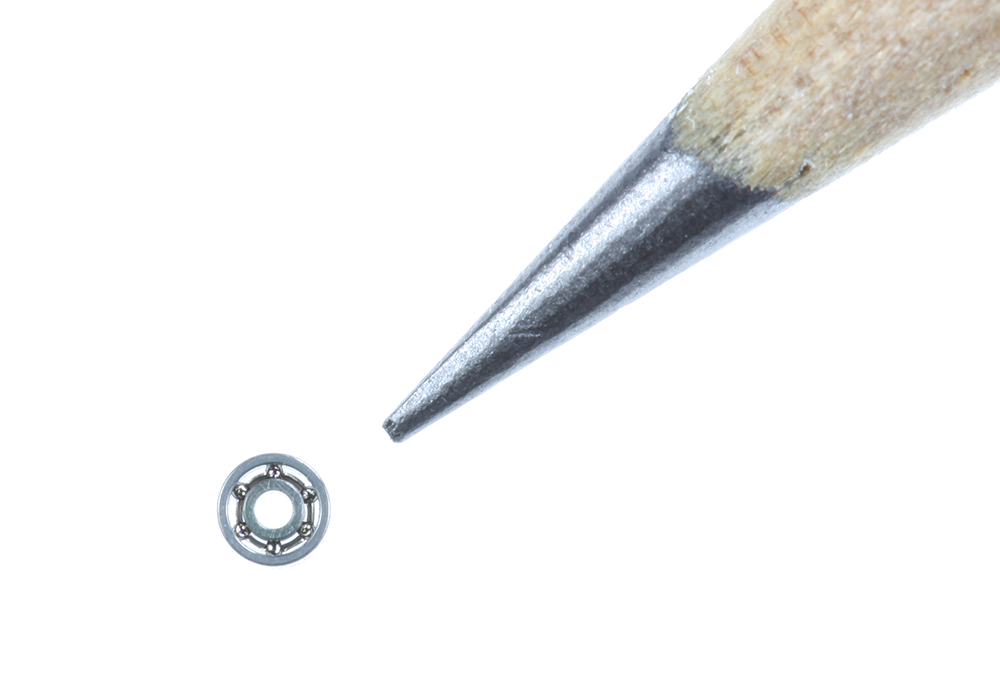 A ball bearings of 1.5 mm in outer diameter and pencil
Sales Inquiries
Bearing Product Sales Management, MinebeaMitsumi Inc.
Phone: +81-3-6370-6771
Media Inquiries
Corporate Communications and Investor Relations Office, Minebea Mitsumi Inc.
Phone: +81-(0)3-6758-6703
E-mail: koffice@minebeamitsumi.com
It ends about main text.