Aug.26, 2022
For MinebeaMitsumi's High-Precision Positioning GNSS Antenna, received "Global Innovation Award" at "Nissan Global Supplier Award 2022" for the first time
MinebeaMitsumi Inc. (MinebeaMitsumi) received the "Global Innovation Award" for the development of high-precision positioning GNSS antennas , for the first time, at "Nissan Global Supplier Award 2022" held by Nissan Motor Co., Ltd. (Nissan Motor).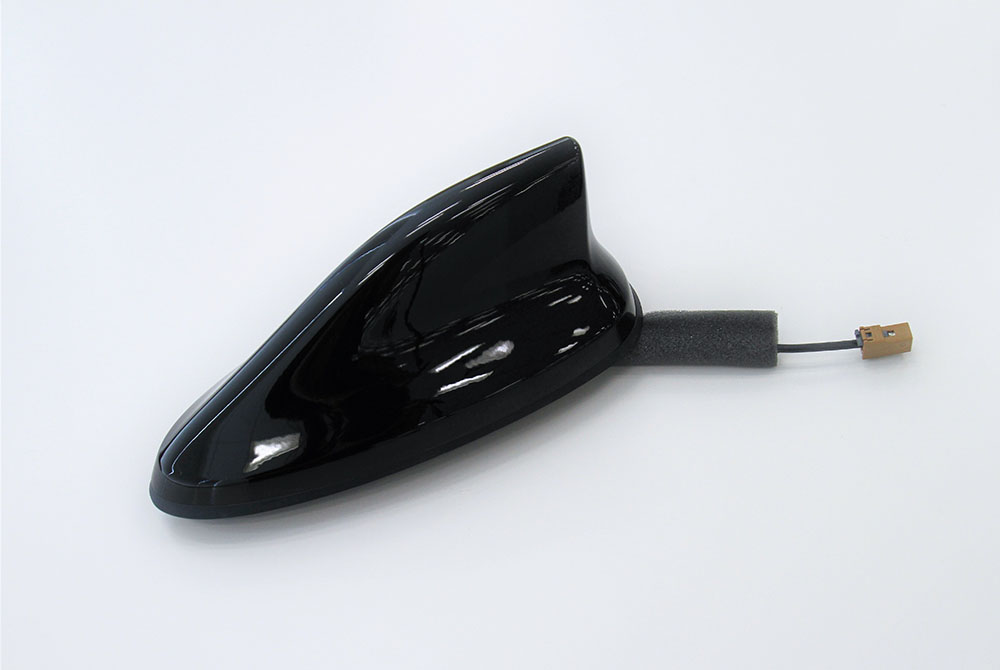 MinebeaMitsumi's high-precision positioning GNSS antenna for Nissan ProPILOT 2.0
The Global Innovation Award is an award granted at an annual ceremony held by Nissan Motor. Among Nissan Motor's suppliers around the world, the suppliers who have taken innovative initiatives contributing to Nissan Motor's product competitiveness and brand power receive the award.
While conventional antennas receive signals in a single frequency band resulting in positioning accuracy errors of several meters, MinebeaMitsumi's high-precision positioning GNSS antenna receives signals in multiple frequency bands reducing the positioning error to an accuracy of less than a meter.
Furthermore, MinebeaMitsumi's antenna miniaturization technology allowed multi-layering of antennas and has realized a compact and high-performance antenna, contributing to the realization of both autonomous driving technology and vehicle design.
In addition, this high-precision positioning GNSS antenna has been adopted by Nissan Motor to "NISSAN ARIYA" as an antenna for Nissan ProPILOT.
MinebeaMitsumi Group is sincerely grateful for this award, and the MinebeaMitsumi Group will continue to concentrate on creating indispensable products to society and new values, by support oriented to the market & customers and by developing optimal products, as a provider of Electro Mechanics Solutions™*.
* "Electro Mechanics Solutions" is a registered trademark in Japan of MinebeaMitsumi Inc. Its registration number is 5322479.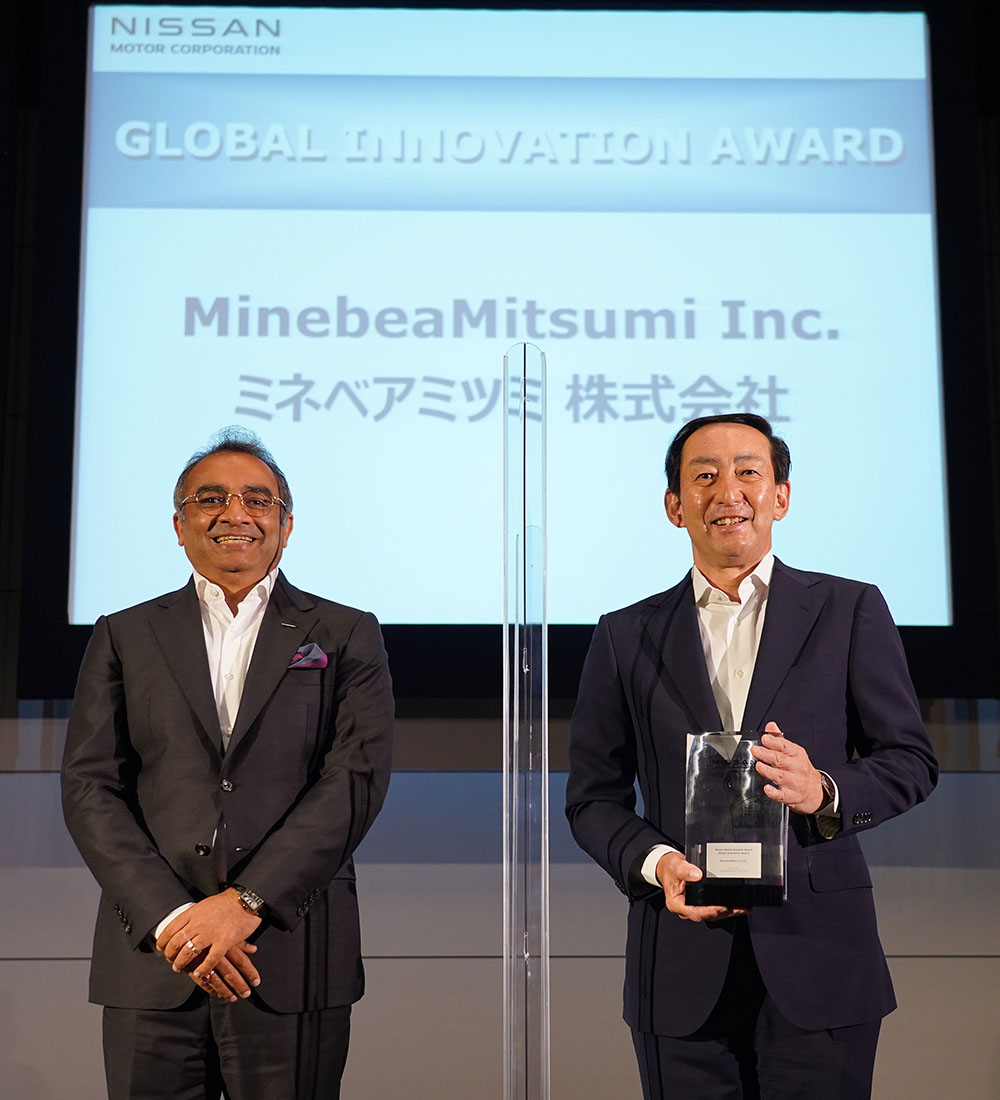 Photo of the award ceremony
Photo by courtesy of Nissan Motor Co., Ltd.
(From left to right)
Mr. Ashwani Gupta
(Nissan Motor Co., Ltd. Director, Representative Executive Officer, COO)
Mr. Shigeru None
(MinebeaMitsumi Inc. Director, Senior Managing Executive Officer, Chief of Sales Headquarters)
About MinebeaMitsumi
MinebeaMitsumi is a manufacturer of Integration* precision parts that handle a variety of mechanical and electronic components, including bearings that make machine rotation smoother, motors, sensors, semiconductors, etc.
MinebeaMitsumi's ultra-precision technology is used in home appliances such as air conditioners, vacuum cleaners, hair dryers, game consoles, etc., and information devices such as smartphones, personal computers, etc., automobiles, aerospace, and medical equipment, etc., in a wide range of fields and invisibly supports everyone's lives.
* INTEGRATION means "combining" rather than "simple gathering." The Company will evolve its "core products" by combining and utilizing its proprietary technologies and will create new products in various fields through the INTEGRATION of the evolved products.
Media inquiries
MinebeaMitsumi Inc.
Corporate Communications and Investor Relations Office
Phone: +81-(0)3-6758-6703 Fax: +81-(0)3-6758-6718
E-mail: koffice@minebeamitsumi.com
Information in the press releases is current on the date of the announcement.
Product information, contact and other context are subject to change without prior notice.