Nov.19, 2020

MINEBEA MITSUMI Inc.
MinebeaMitsumi Received "Best IR Awards" at 2020 IR Award
MINEBEA MITSUMI Inc. (MinebeaMitsumi) has been selected to receive the "Best IR Award" by the Japan Investor Relations Association (JIRA) at the 2020 IR Award.
The IR Award (Committee Chairman: Tetsuo Kitagawa, Emeritus Professor of Aoyama Gakuin University and Professor of Tokyo Metropolitan University) is designed to recognize companies which have been highly accredited in the investment community for their understanding and promotion of IR activities. This year marks the 25th year since the first IR Award. Of the JIRA member companies, 284 publicly-traded companies applied for the 2020 IR Award and a total of 14 companies were selected and received awards: the IR Grand Prix were given to three companies, the Best IR Awards to six, the IR Special Awards to three, and the Best IR Awards for Encouragement to two.
Major reasons for the selection of the Award are cited as below.
"MinebeaMitsumi's top management makes presentations at quarterly IR briefings and plays a leading role in the company's communication with capital markets. While the company cannot host periodic visits to their plants in Asia and other events this year, due to the COVID-19 pandemic, it is continuing initiatives to maintain and improve contact with investors. The investment community highly accredited MinebeaMitsumi's extensive explanation of the value-creating process in its integrated report, in which core competencies that are supported by non-financial capital are clearly indicated, and the value creation story is easy to understand."
We will continue our efforts to deepen the understanding of our stakeholders, including investors.
For details, please visit the JIRA's website.
https://www.jira.or.jp/english/index.html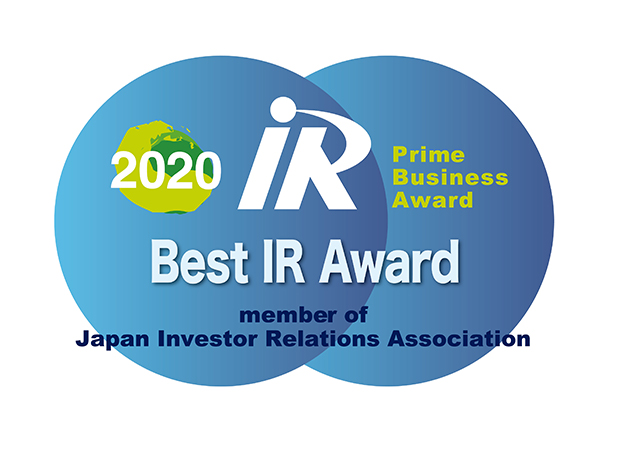 Company Name:
MINEBEA MITSUMI Inc.
Representative:
Yoshihisa Kainuma
Representative Director, CEO & COO
(Code No. 6479, TSE Div. No. 1)
Contact:
Kenji Yahiro
Manager,
Corporate Communications and Investor Relations Office
Phone:
+81-(0)3-6758-6720
Information in the press releases is current on the date of the announcement.
Product information, contact and other context are subject to change without prior notice.