Sept.4, 2017

MINEBEA MITSUMI Inc.
MinebeaMitsumi to Participate in the International Automobil Fair, Frankfurt 2017
~First Exhibition Aiming for Further Growth in the European Automotive Market~
MINEBEA MITSUMI Inc. (MinebeaMitsumi) will participate in the 67th International Automobil Fair, Frankfurt 2017 (International Motor Show, Press days: Sept.12 & 13; Trade days: Sept.14 & 15, Open to public: Sept.16 to 24) for the first time.
Under the show's theme "Future Now", this is a joint exhibition not only as MinebeaMitsumi but also with the European group companies, PM DM (Germany), myonic (Germany), CEROBEAR (Germany), and Paradox Engineering (Switzerland) (Please refer to the below information).
Minebea and MITSUMI ELECTRIC had a business integration on January 27, 2017, and the MinebeaMitsumi Group thereby approaches an eye-to-eye-level with the diversity and advancement of the rapidly changing automotive industry for various products from ball bearings, electric motors, sensors, actuators, to electronics (LED backlights, resonant devices and antennas) and will continue to expand the product line-up for the IoT era. At this exhibition, MinebeaMitsumi will generate the synergies of the Group as a comprehensive precision components manufacturer and introduce mass-production as well as development products for various applications such as electrification, automated driving, EV etcetera for alternative energy vehicles, 48 V systems and mobility related smart city solutions.
MinebeaMitsumi was established in 1951 as a miniature ball bearings maker. In Europe, the company established a base in the UK for the first time in 1967 to initiate the market cultivation. After that, production bases and sales representative offices have been expanded and now the network consists of 15 bases in 8 countries, mainly in Germany.
In addition, the group starts the operations of a new Slovakian plant in February 2018, focusing on the production of automotive motors. By establishing this base, MinebeaMitsumi pursues further growth of the automotive business section in Europe and aims to be incorporated in the European customer's supply chain and to reduce exchange rate risk as well as transportation and tariff costs.
As a provider of Electro Mechanics SolutionsTM*, who contributes to the IoT era, MinebeaMitsumi combines a broad range of advanced technologies—from high precision machine processing technologies such as bearings, to motors, sensors, semiconductors and wireless technologies—to create new value through "difference" beyond the realm of common sense.
* "Electro Mechanics Solutions" is a registered trademark of MinebeaMitsumi Inc. Its registration No. is 5322479.
MinebeaMitsumi Inc. European Operations (extracted automotive related information)
NMB-Minebea-GmbH (Langen, Germany)
European region management company
MITSUMI ELECTRONICS EUROPE GmbH (Langen, Germany)
Sales of electronics products
Precision Motors Deutsche Minebea GmbH (PMDM) (Villingen-Schwenningen, Germany)
Design, development and production of small motors
myonic GmbH (Leutkirch, Germany)
Design, development and production of small sized and special designed ball bearings
CEROBEAR GmbH (Herzogenrath Germany)
Manufacture and sales of ceramic and hybrid bearings
Paradox Engineering SA (Novazzano, Switzerland)
Providing the wireless communication and network technologies
Image of the MinebeaMitsumi Booth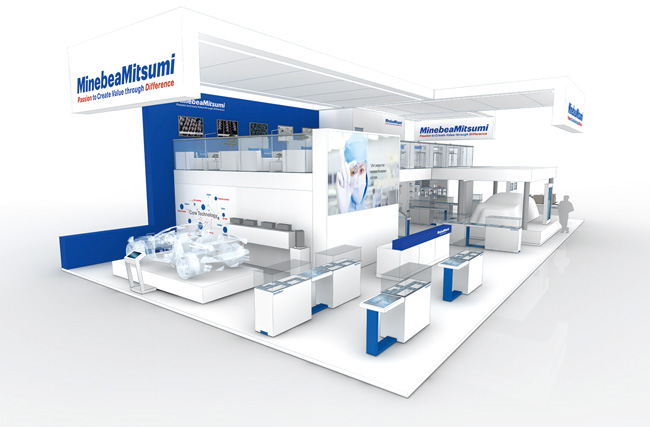 Main Exhibition Items
Ball Bearings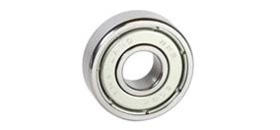 Ball Bearing Units for Turbo Chargers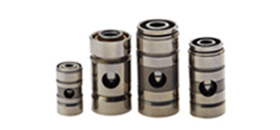 VR Resolvers for EV/HEV Motors
(Rotation Angle Sensors)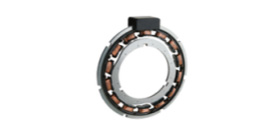 Seat Ventilation Fan Motors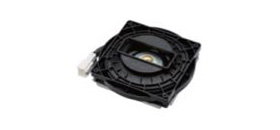 AGA (Active Grill Shutter) Actuators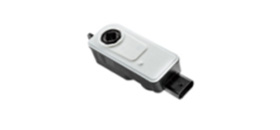 Compound Antennas (shark fin-type, rod-type)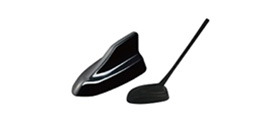 Ceramic Bearings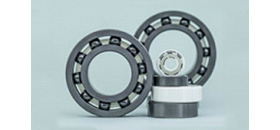 Parking Sensors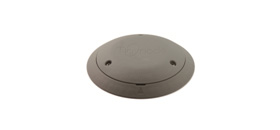 Exhibition Overview
| | |
| --- | --- |
| Booth NO: | Hall8 A04 |
| | |
| Press days: | Sept. 12 & 13, 2017 8:00-19:00 |
| Trade days: | Sept. 14 & 15, 2017 9:00-19:00 |
| Open to public: | Sept. 16 to 24, 2017 9:00-19:00 |
The International Automobil Fair, Frankfurt 2017 Official Website

Media inquiries:
Corporate Communications Office
Phone: +81-(0)3-6758-6703 FAX: +81-(0)3-6758-6718
Information in the press releases is current on the date of the announcement.
Product information, contact and other context are subject to change without prior notice.