May 14, 2012

Minebea Co., Ltd.
(Correction)Investor Meeting Presentation, FY March 2012
The following correction is made to Investor Meeting Presentation material which Minebea Co., Ltd. disclosed on May 10, 2012.
1. Slide 7
In the left hand side chart, Net Sales forecast for ball bearings is corrected from 62 billion yen to 61.4 billion yen, and for rod-ends/Fasteners from 20 billion yen to 20.6 billion yen.
(Before the correction)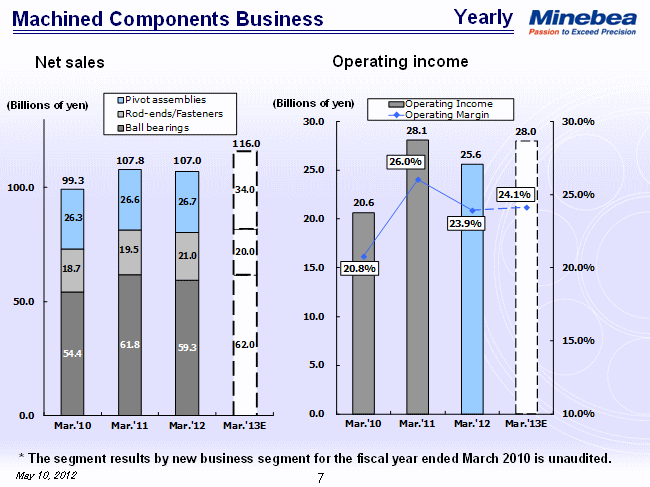 (After the correction)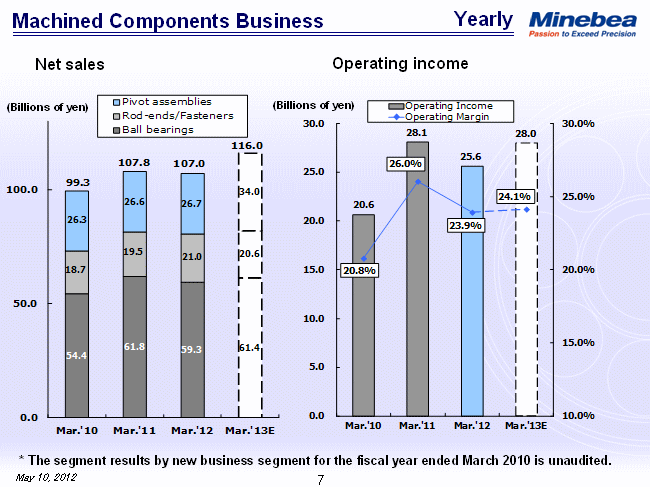 Company Name:
Minebea Co., Ltd.
Representative:
Yoshihisa Kainuma
Representative Director,
President and Chief Executive Officer
(Code No. 6479, TSE Div. No.1)
Contact:
Hiroshi Shimizu
Investor Relations Office
Tel:
+81-(0)3-5434-8643
Information in the press releases is current on the date of the announcement.
Product information, contact and other context are subject to change without prior notice.