Green Procurement (Environmental Activities)
[ Important Notice ]
2019.4.12
Notice of revision: MinebeaMitsumi Group Green Procurement Standard Attachment
"MinebeaMitsumi Group Green Procurement Standard EM10507 Attachment Environmental Chemical Substances List Ver. 3.0" has been revised on April 1st,2019. This document shall be entry into force on June 1st,2019.
The formats for hazardous substances survey are not integrated, and MinebeaMitsumi and Mitsumi Electric use the different ones. Please continue to use the formats designated by each company.
We ask for your continued support.

Click herefor the formats of Mitsumi Electric Co., Ltd.
Basic Policy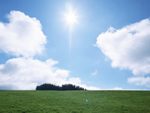 MinebeaMitsumi Group strives to contribute to higher quality, more comfortable lifestyles by providing truly valuable products and services. At the same time, the Group works to minimize the environmental burden of its activities and promote greater harmony, thereby contributing to the preservation and improvement of a healthy environment.
Activity Objectives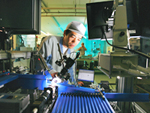 MinebeaMitsumi's Green Procurement activity aims to clarify the Group's "prohibited chemical substances" used in raw material, parts, components and packaging material, procured by the Group and to inform the Group and suppliers of such substances in order to reduce the environmental burden and achieve compliance with the related laws.
Requests and Research
Documents to be submitted
Certificate of Non-Use of prohibited Substance (former name: Certificate of Non-Use of Prohibited Chemical Substance)/Non-use Certificate List
Report of Analysis Results, Analysis Report
SDS, Material Certificate (Inspection Certificate)
Documents for Sharing Data on Chemical Substances Contained in Products/Survey Report of Chemical Substance in Products (former name: Environmental Hazardous Substances Survey Report)
Component Sheet
SVHC survey form for REACH regulation
Downloads
MinebeaMitsumi Group Green Procurement Standard
Forms of Documents required for Submission
Please download the Forms through PC
(Note)
Please note that the formats listed above are standard.
Depending on the product, you may be requested to submit documents in a different format.

You need Adobe Reader® to view these documents. Click on Adobe Reader icon on the left to download the software from the Adobe Systems website.