It is a present position.
Main text is as follows.
Capture a new world of smart lighting by SALIOT (Smart Adjustable Light for the Internet Of Things).
SALIOT moves lighting to an exceptional experience.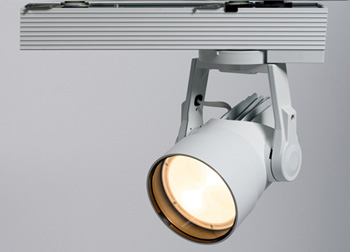 MinebeaMitsumi goes beyond your imagination of illumination and moves lighting to an exceptional experience. The integration of our preeminent optical technology and circuit, motor, and wireless communication technologies captures a new world of smart lighting.
Discover the balance of light convergence and diffusion in our 1mm thick hybrid lens technology.
The combination of multiple optical elements and intricate prism patterns embedded in SALIOT's lens accomplishes superior efficiency and ultra-short focus, enabling the lens to freely control light.
Light distribution angle can be adjusted from narrow (10°) to wide (30°) in SALIOT, which can set a selection area freely based on the irradiation symmetry and location, thereby optimizing lighting options for any application.
Simplicity and safety along with reduced cost, labor and time are now assured by SALIOT through the elimination of high-cost and long-hours of work on high-ceilings.
By installing an application in your smartphone, you can expertly control irradiation direction and light distribution angle with a single touch.
SALIOT will enable you to operate various scenes safely, and efficiently.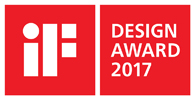 Product Data
| | |
| --- | --- |
| Development | MinebeaMitsumi Inc. Hamamatsu Plant (Japan) |
| Manufacturing | NMB-Minebea Thai Ltd. Banwa Plant (Thailand) |
| Commenced Operation | June, 2015 |
| Main User | LED lighting equipment manufacturers |
Basic specification
Lens size
[mm]
Φ100
Electricity consumption
[W]
47 (60 at motor drive mode)
Voltage input
[V]
100 ~ 277
Color temperature
[K]
2,700
3,000
3,500
4,000
5,000
Color rendering index
typ.
Ra 95
Ra 83
Luminaire light flux
[lm]
3,000 (for reference only)
4,000 (for reference only)
Driving function
[deg]
Horizontal
0 ~ 360
Vertical
0 ~ 90
Light distribution
10 ~ 30
Light control range
[%]
1 ~ 100
Wireless control system
Bluetooth Mesh
Color (Appearance)
White
Black
Weight
[kg]
3.3
Related information
Contact
Sales inquiries:
Lighting Solution Product Management

Phone: +81-(0)3-6758-6748

Please contact the below.

Media inquiries:
Corporate Communications and Investor Relations Office
Phone: +81-(0)3-6758-6703 FAX: +81-(0)3-6758-6718
USA SALIOT sales:
Toll Free (from within the USA)
Phone: 1-866-875-0091
It ends about main text.