2013
Latest Update : Jan.15, 2014
Back to 2013 Social Contribution Activities List
Bang Pa-in Plant in Thailand Participates in First Pra-In Health Festival
NMB-Minebea Thai's Bang Pa-in Plant participated in the First Pra-In Health Festival, organized by the municipality of Pra-Intaracha near the plant. The objectives were to educate local residents on the importance of health, raise awareness of local environmental protection, and mitigate global warming.
The event included the following specific activities:
In collaboration with Nonthavej Hospital, 237 local residents who participated in the event had their blood pressure and blood-sugar level measured. A pamphlet educating people about the importance of health was also distributed.
An environmental bulletin board was used to educate local residents about environmental protection. An environmental quiz and trash-separation game were conducted, and 250 saplings were distributed.
A total of 200 health salads and 168 soap bars were distributed to local residents who participated in the event.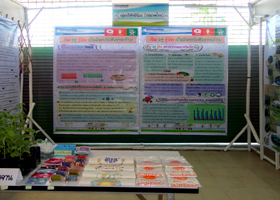 Environmental bulletin board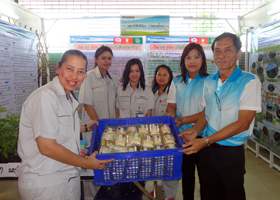 Health salads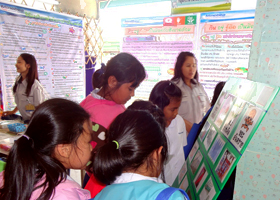 Environmental quiz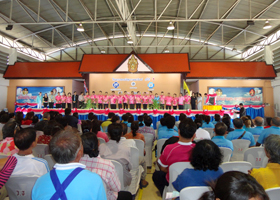 Health festival
Event Period : December 17 - 18, 2013
Back to 2013 Social Contribution Activities List