2013
Latest Update : Oct.29, 2013
Back to 2013 Social Contribution Activities List
Disaster Support Agreement (Emergency Heliport) Signed with Miyota Town, Nagano Pref.
Mayor Yuji Motegi of Miyota Town and Minebea's General Manager of Plant Maintenance Department, Kazunari Shimizu, were in attendance at the Miyota Town Office in October 2013 when an "Agreement on Heliport Use in Times of Disaster" was signed to allow the heliport at Minebea's Karuizawa Plant in Miyota to be used during times of disaster as a transit hub for emergency materials and rescue crews.
Minebea will continue to strengthen its cooperative ties with Miyota and ensure readiness in the event of disasters.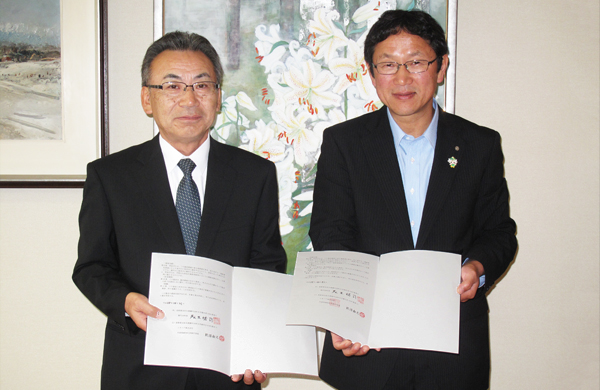 Right : Yuji Motegi (Mayor, Miyota Town)
Left : Kazunari Shimizu (General Manager, Plant Maintenance Department, Minebea Co., Ltd.)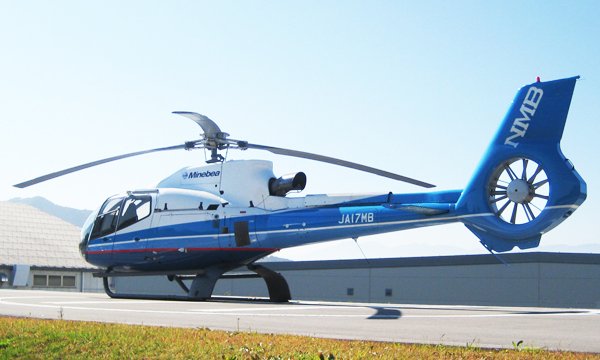 Heliport (Karuizawa Plant)
Date of the Event : October 21, 2013
Back to 2013 Social Contribution Activities List