2012
Latest Update : May 30, 2012
Back to 2012 Social Contribution Activities List
Dialogue with Suppliers
Minebea Co., Ltd. invited six suppliers to its Tokyo Head Office in April 2012 and engaged in a supplier dialogue.
The suppliers invited were Fuji Print Industrial Co. Ltd., Fujikura Ltd., Kyodo Yushi Co., Ltd., Nichia Corporation, Porite Corporation and Sumitomo Metal Industries, Ltd. (in alphabetical order).
During the dialogue, Minebea explained the current status and future of its CSR procurement activities and exchanged opinions with the six suppliers.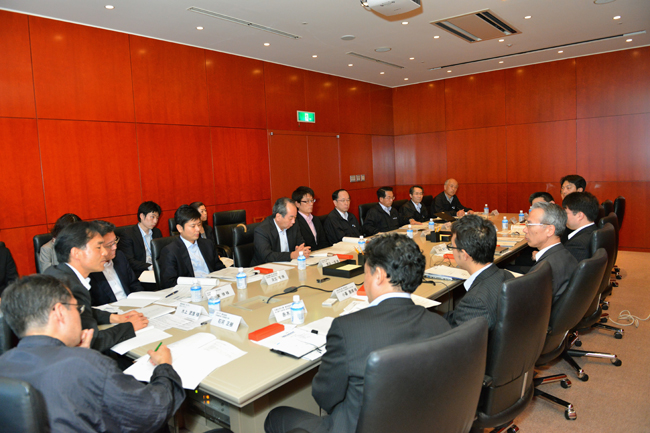 Date of the Event : April 26, 2012
Back to 2012 Social Contribution Activities List